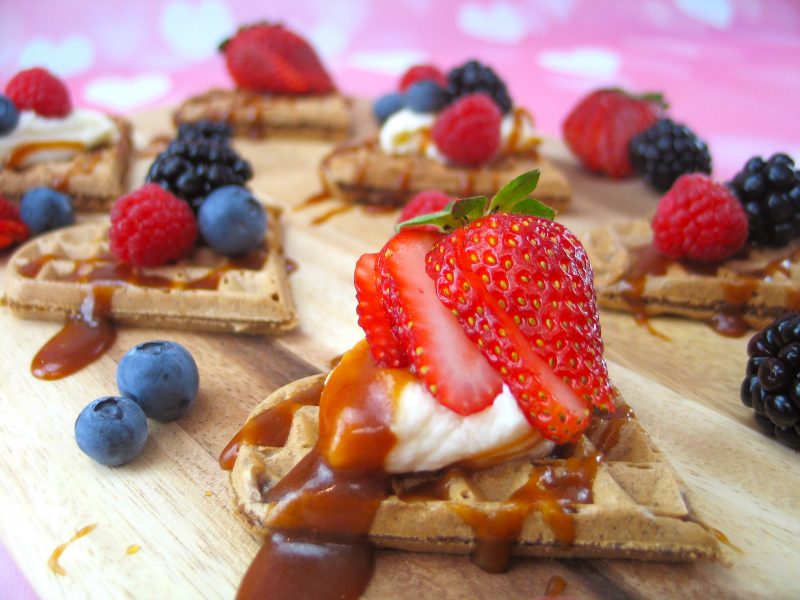 These are simple, delicious and perfect for a lazy weekend breakfast.
My girls love them with some homemade strawberry jam and berries but they're delicious with some caramel sauce and toasted bananas too.
If you're after a lighter alternative they pair well with some sweetened ricotta and berries. Bottom line, make them and ENJOY them!!
Serves 4
Ingredients-
1 C SR flour
1 tsp baking powder
1 tsp sugar
1 tbsp cacao
1 egg
1 C of your preferred milk
Method-
Step 1.
Add all the ingredients to a bowl and whisk for 1-2 mins.
Step 2.
Add a ladle full of the mixture to your waffle iron for each waffle.
Step 3.
Serve with fruit and jam or whatever toppings take your fancy!
Did you know that homemade treats are better than those bought from the store?
Check out this Mind Movement Health Podcast episode for tips on cutting back your sugar: