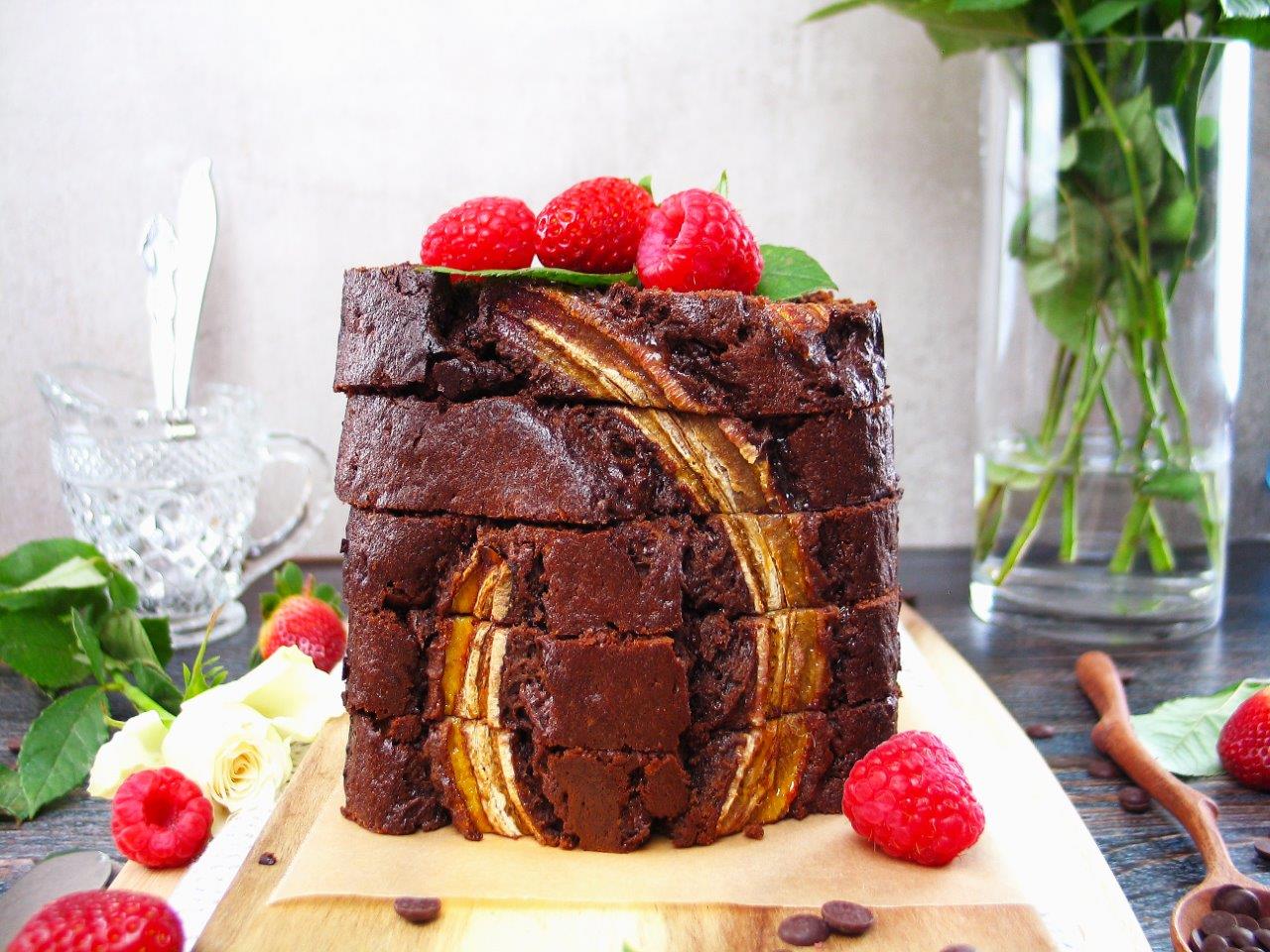 Is it possible to make Banana Bread taste any more delicious?
Yes! By adding dark choocolate of course! If you're looking to change up your banana bread and you're wanting a chocolate hit at the same time then give this recipe ago.
The Rapadura sugar gives it a deeper caramel flavour that tastes divine.
Makes 1 loaf
Method:
Preheat the oven to 180c degrees. Grease and line a rectangular loaf baking tin with baking paper.
In your mixing bowl, add your eggs and Rapadura sugar. Mix to combine.
Add the mashed banana, vanilla bean paste and melted coconut oil or light extra virgin olive oil. Mix together.
Add the sifted flour and cocoa and mix to combine. Slowly fold in the chocolate chips and cinnamon (if using).
Pour the mixture in to your lined tin and top with you sliced banana. Cook for 1hr or until cook through.
Serve and enjoy!
This is a great lunchbox or afternoon treat and will last in the frezzer for up to 1 month.
Simply cut and wrap individual slices to freeze.
Did you know that homemade treats are better than those bought from the store?
Check out this Mind Movement Health Podcast episode for tips on cutting back your sugar: