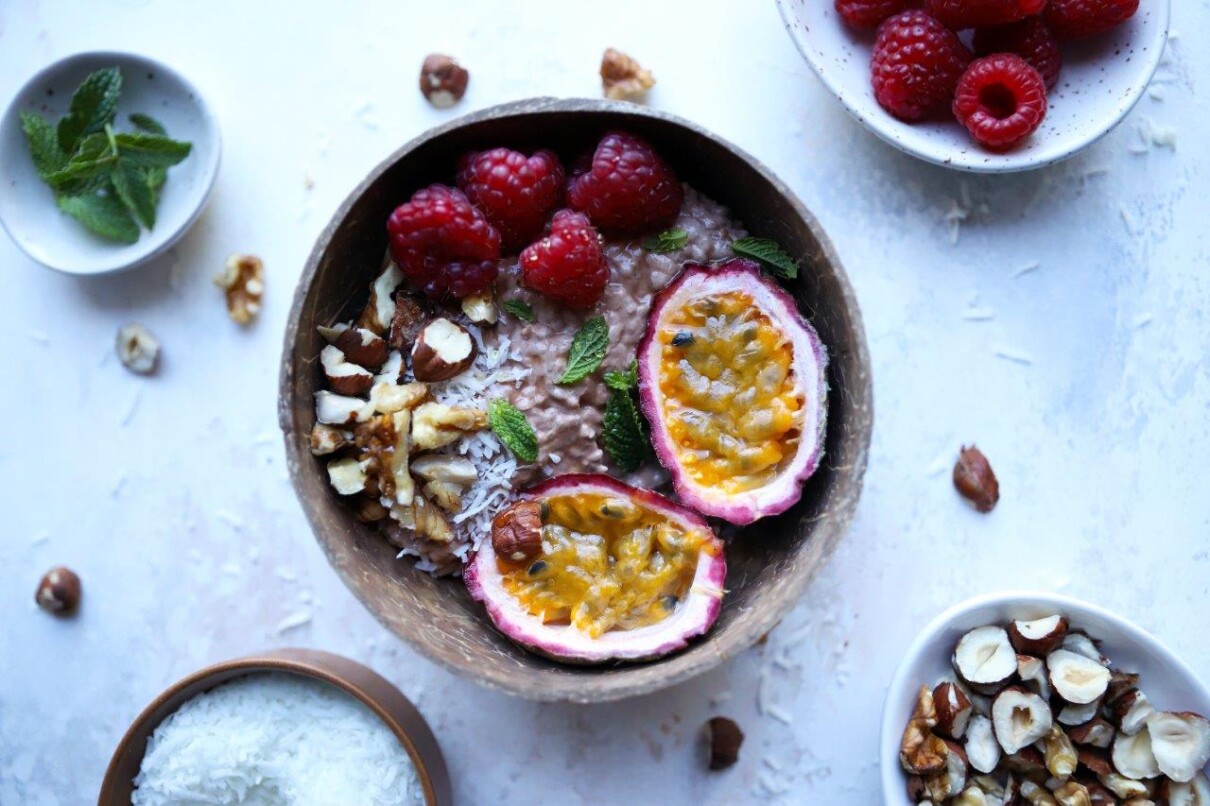 Chia Pudding is a delicious way to start the day so why not add some Cacao which has 40 times more antioxidants than blueberries and is a great source of iron and magnesium for a chocolatey hit!
Serve with crushed nuts, coconut, berries and a drizzle of honey and you have a delicious brekfast ready in minutes.
Serves 2
Method:
Place your chia seeds in a small bowl or container. Add the water and mix to combine. Add your yogurt, vanilla, tablespoon of honey and cacao and mix until the chia seeds and cacao are completely mixed through. Place in the fridge for a minimum of 4hrs or overnight.
Remove from the fridge and place in a bowl. Serve with crushed nuts, coconut, a drizzle of honey and some berries or your choice of fruit. Enjoy!
The chia pudding will keep for up to 5 days in the fridge.
For other great breakfast ideas and ways to boost your protein intake, listen in to episode 154 of the Mind Movement Heath Podcast; The Importance of Protein for Weight Loss, Muscle Mass and Longevity HERE