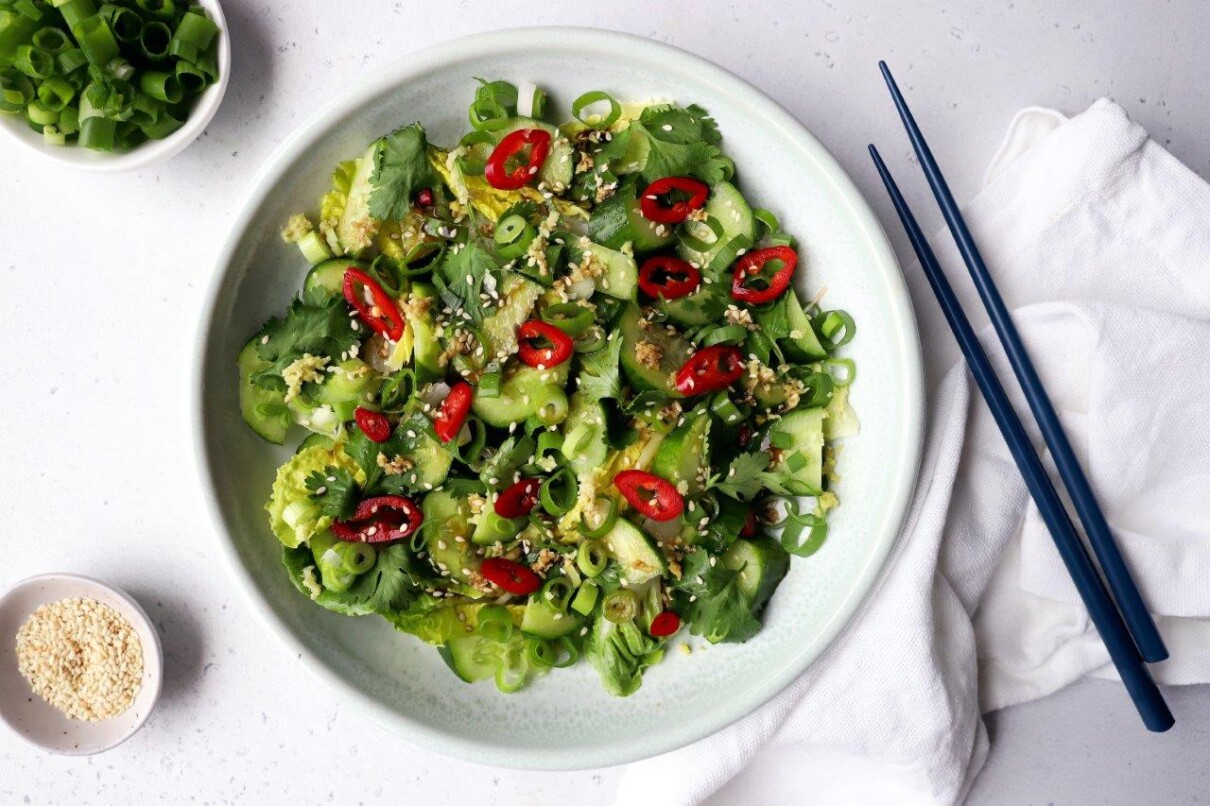 Crunchy, unami and fresh, this salad pairs perfectly with salmon, fish or prawns and if you want to bulk it out a little it goes well some white rice also.
It's asian fusion at it's freshest!
Serves 4-6 as a side
Method:
Wash and separate your lettuce leaves. Place them in to a large salad bowl.
Slice your cucumber and spring onions and arrange over the lettuce. Scatter over your corriander leaves and slice your red chilli. Sprinklethe chilli over the salad.
Place a small frypan on low heat. Add the sesame seeds to the pan and cook for 2-3 minutes, tossing regulary. Once the seeds are browning, remove from the heat.
Grate the ginger over the salad and drizzle over your Ponzu sauce. Sprinkle over your toasted sesame seeds to serve. Enjoy!
This salad pairs well with white fish, salmon or prawns.