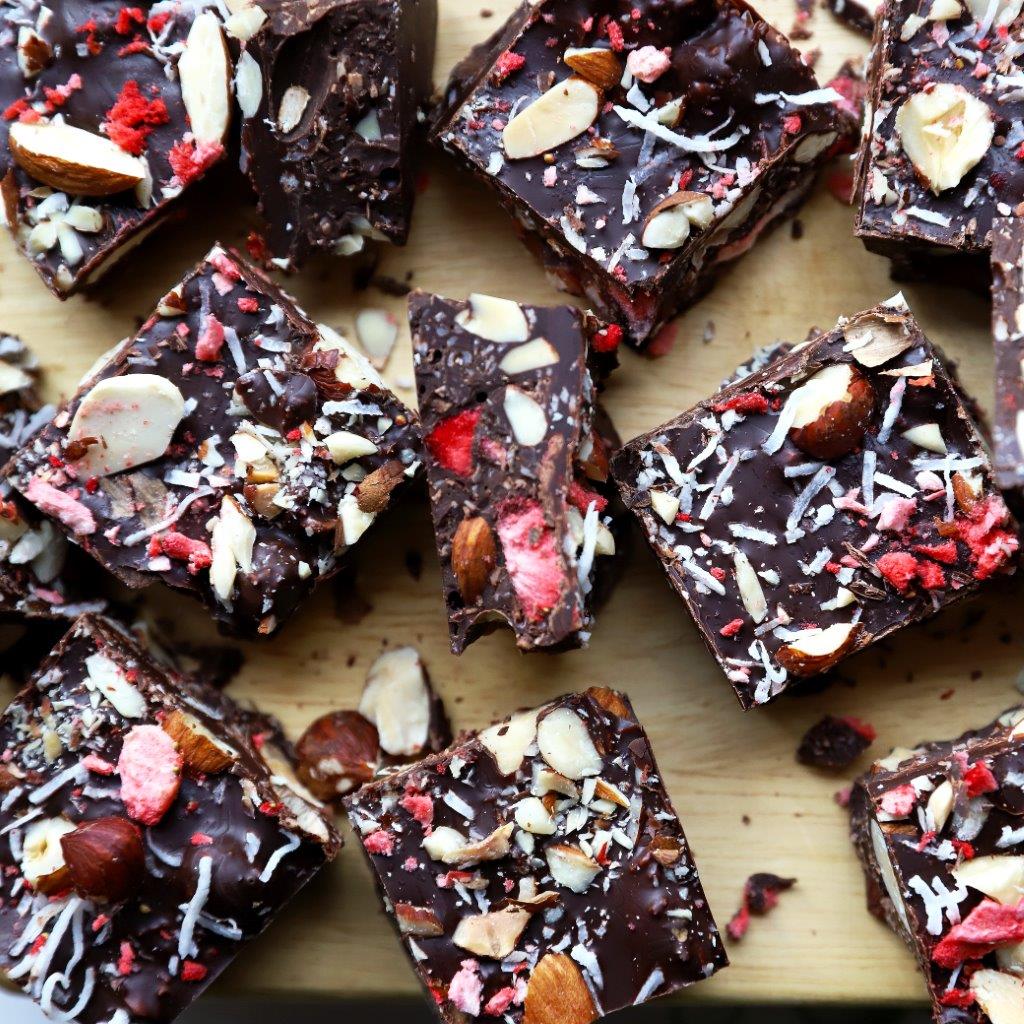 Chocolate bark has become really popular. It's a great way to make a sweet treat and customise it to your tastes and also make it healthy!
This chocolate bark is almost like a slice. It's packed full of nuts and dark chocolate so it has a little of the naughty and nice aspect.
Feel free to customise it with your own favourite nuts too.
Makes 20 squares
Method:
Grease and line a square 20cm square cake tin with baking paper.
In a large bowl, place your coconut, nuts and freeze-dried strawberries. If you need to cut your nuts, do so now. Reserve a few crushed nuts, coconut and strawberries to decorate the top.
Break up all the chocolate in to small pieces and place in a large microwave safe bowl. Melt for 30 second intervals, stirring in beyween until all the chocolate is melted. Alternatively use the stove-top method to melt the chocolate.
Pour the melted chocolate over the nut mixture. Mix everything together until well combined.
Pour in to the cake tin and sprinkle over the extra crushed nuts, shredded coconut and freeze-dried strawberries.
Place in the fridge for a minimum of 4 hrs. Remove from the fridge and allow to come to room temperature before cutting. Use a knife dipped in to hot water to make cutting easier but you may find that the slice may naturally break in places. Enjoy!
If you live in a hot climate, store this in the fridge otherwise it can be stored at room temperature. If eating from the fridge, allow to come to room temperature before eating alternatively it goes well with a warm cuppa or hot chocolate.