HALLOWEEN MONSTER
STRAWBERRIES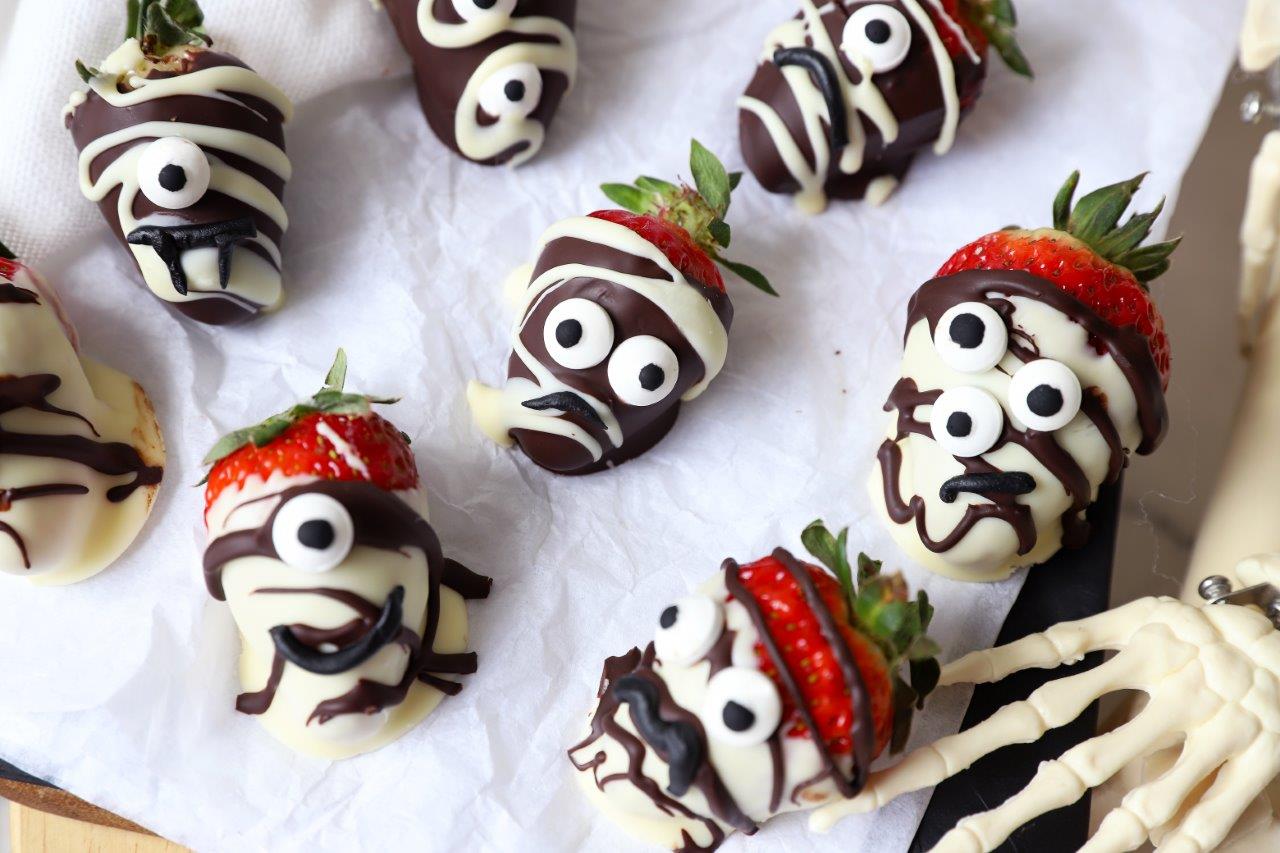 Themed baking is always fun and kids and grown-ups alike will love making these monster strawberries, eating chocolate and licking the spoon.
A healthy alternative to your regular halloween candy, get the whole family involved and see what fun monsters you can make!
Makes approx. 15
Method:
Gently wash and pat dry your punnet of strawberries and set aside. Line a baking tray with baking paper.
Melt your dark and white chocolate in 2 separate bowls. You can do this in the microwave by microwaving for 30 second intervals and stirring in between each one until your chocolate is melted. Otherwise use the stove top method where you place a bowl with the chocolate into a pan of boiling water on the stovetop (don't let the bowl touch the water). Stir gently until the chocolate has melted.
Dip one strawberry at a time in to one of your melted chocolates and place it on your lined tray to set. Alternate chocolates for a varied look. Once all strawberries are dipped, use the chocolate to add stripes using a teaspoon or patterns to your monsters and stick on your eyes or icing decorations.
Place in the fridge to set for 10 minutes. Serve and enjoy!
These monsters are best eaten on the day of making but willast in the fridge for 1-2 days.