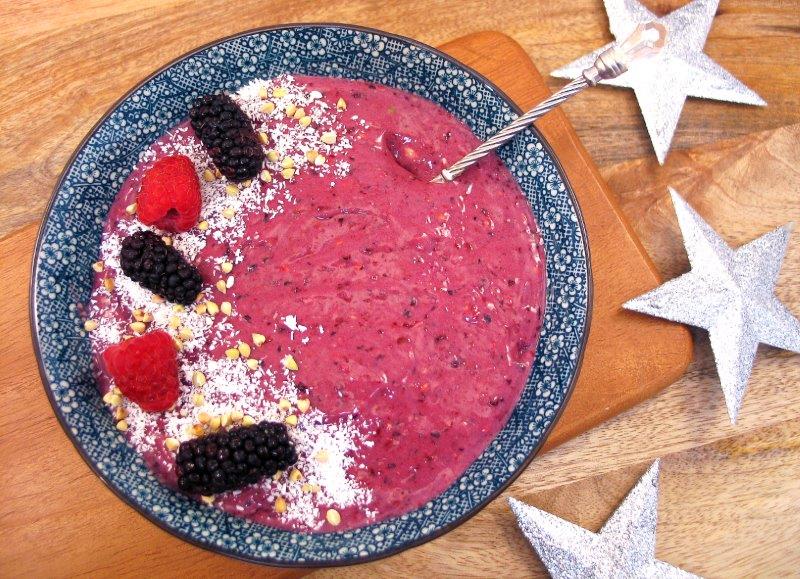 This is a simple but great smoothie filled with delicious berries, muesli and creamy avocado. Filled with antioxidants, fibre and vitamin rich it's a delicious breakfast or snack.
The added Immuntiy Boost powder provides the anti-inflammatory properties of Tumeric, Baobab which is a prebiotic, high in Vitamin C and great for promoting glowing skin and Goji berries. One of the world's top superfoods, rich in cancer-fighting anti-oxidants.
Ingredients-
1 handful of mixed berries (I used blackberries and blueberries for the purple colour)
1 frozen banana
1/4 of an avocado
1/4 C oats
1 C of your preferred milk
1 tsp collagen powder (Great Lakes is a great brand!)
Method-
Add all the ingredients to a blender and blend until smooth. Top with more berries, shredded coconut and cacao nibs.
Enjoy!
Want more ways to boost your immunity?
Check out this Mind Movement Health Podcast episode: