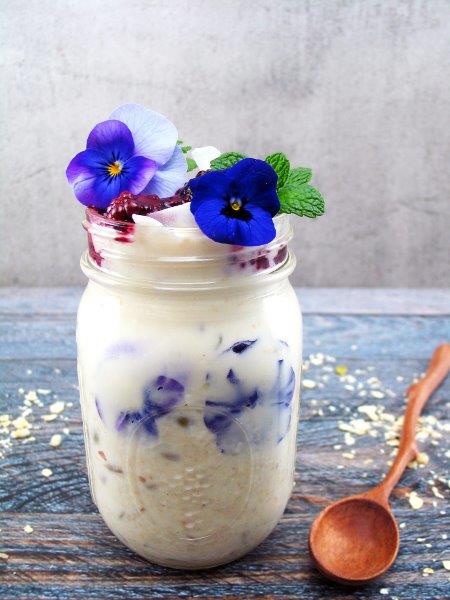 Overnight oats are such an easy, satisfying breakfast.
Like porridge but creamier they're a great source of prebiotics, B-vitamins and fibre giving you a healthy, happy gut!
Because the prep is done the night before there's literally nothing to do in the morning but pour in a bowl and enjoy!!
Serves 1
Ingredients-
1/2 C Rolled Oats
1/2 C full fat, almond or cashew milk. Just avoid no fat milk as the water will separate.
1/4 C Greek yogurt
1 tbsp honey
dash of vanilla
Method-
Step 1. Place all the ingredients as listed in to a jar or seal-able container.
Mix altogether and place in the fridge overnight or for a minimum of 4 hrs (closer to 8 hrs is ideal).
Step 2.  Heat if you want a warm breakfast or eat as is, cold. Serve with mixed berries, fruit or nuts.
**Tips- My Morning Muesli can also be used to make your overnight oats, just substitute the oats for muesli.
If you want to really dress your oats up, serve with some warmed berries and coconut. I love this!!
Curious if you should be including pre and pro-biotics in your diet?
Listen to this Mind Movement Health Podcast episode: