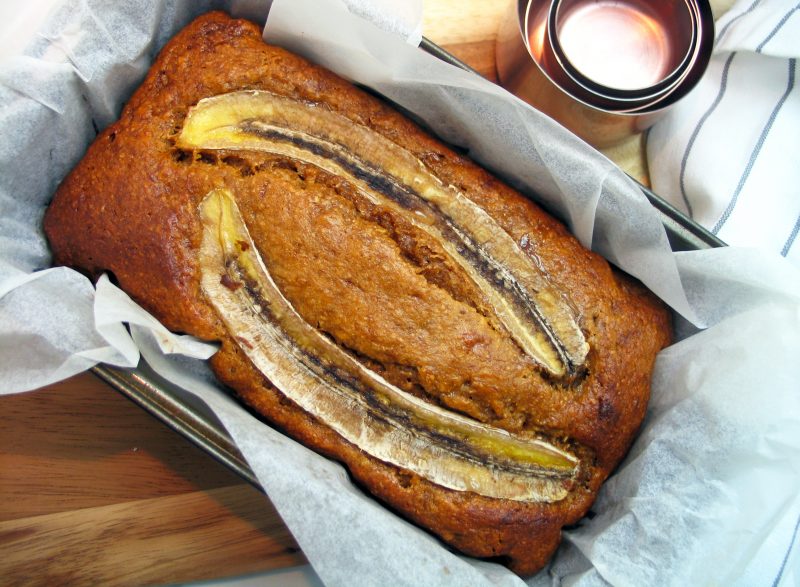 Ingredients-
1 ½ C mashed ripe banana (approx. 3-4 bananas)
½ C extra virgin olive oil (light-flavoured)
3 eggs
½ C Muscovado sugar
1 tsp vanilla extract
1 ½ C Wholemeal flour
½ C Dark chocolate chips (optional)
1 tsp ground cinnamon
1 banana (extra) halved length ways for the top
Method-
Step 1. Place the mashed banana in a large bowl. Add the oil, eggs, sugar and vanilla and mix to combine.
Step 2. Add the flour, chocolate chips if using and cinnamon and mix until just combined (don't over mix).
Step 3. Preheat oven to 180°c
Step 4. Lightly grease a 10cm x 20cm loaf tin and line with non-stick baking paper.
Step 5. Pour the banana mixture in to the tin and top with the extra halved banana (cut side up).
Step 6. Cook for 1 hour or until cooked when tested with a skewer. Allow to rest in the tin for 5-10 mins before placing on to a wire rack to cool completely. Slice to serve.