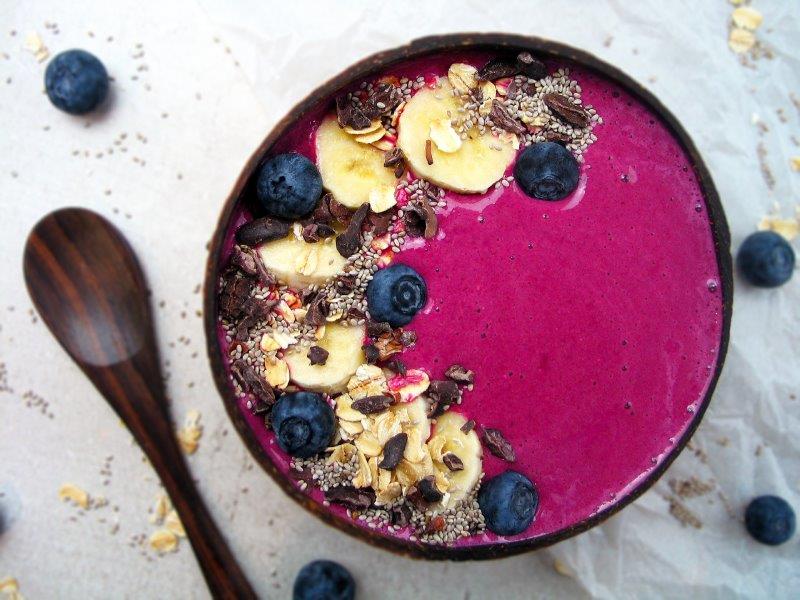 The colour of this smoothie alone will blow you away!
Beets are high in immunity-boosting vitamin C, folate, potassium, manganese and fibre so it's a powerhouse of nutrtients.
Beetroot, banana and berries make the perfect combo. Add in some Greek yogurt and our Super Greens blend and you have the perfect nutritious breakfast!
Ingredients-
Half a medium sized beetroot peeled and cut in to chunks
Handful of  frozen raspberries
1 frozen banana broken in to chunks
2 Tbsp Greek yogurt
1 handful of oats
1 C of your preferred milk
Method-
Blend all the ingredients together. Top with sliced banana, blueberries and cacao nibs and enjoy!