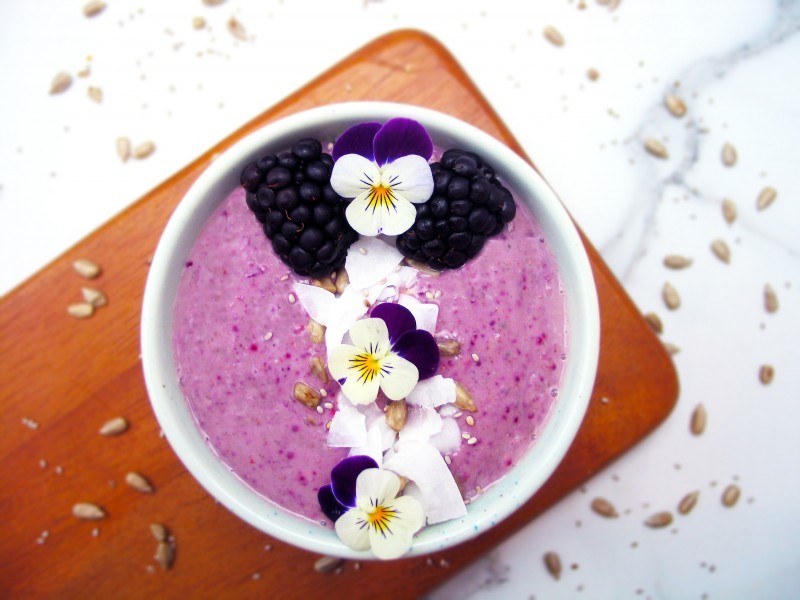 This a great smoothie if you have a busy day ahead of you. Packed with B vitamins, magnesium and greens it's the perfect start to your day or a great afternoon boost before you hit the gym.
Ingredients-
1 large handful of frozen blackberries
thumb of a cucumber chopped in to chunks
Handful of spinach leaves
Tbsp of pepitas
Tbsp sunflower seeds
2 tbsp Greek yogurt
1 C almond milk or your preferred milk
Method-
Add all the ingredients to a blender and blend for 10-15 seconds. Top with extra sunflower seeds/pepitas, coconut and blackberries.
Enjoy!