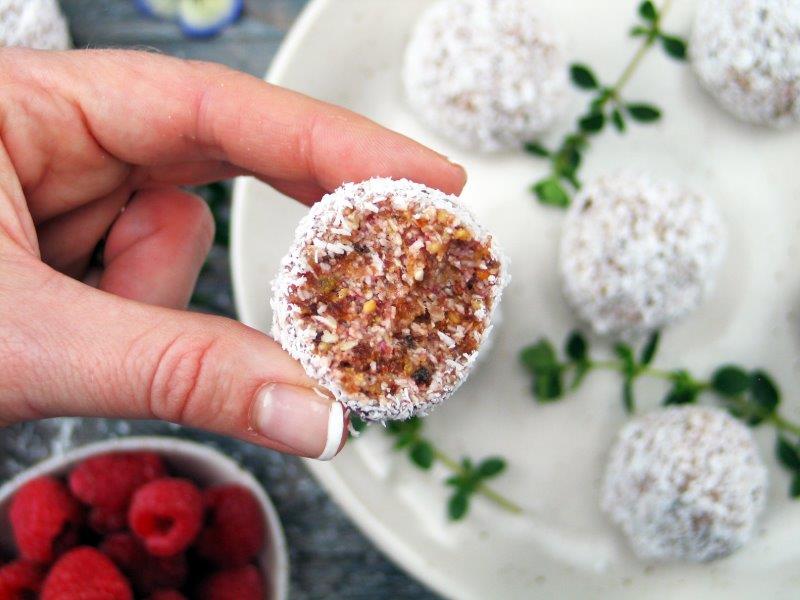 Try my Raspberry Bliss Balls
You can whip them up in 5 minutes flat and then keep them in the freezer for a refreshing afternoon treat when the temp. is soaring. Made with only 6 ingredients they're the perfect healthy Summer treat.
Makes 12
Ingredients-
10 fresh dates, pitted
1/2 C roasted almonds
1/2 C frozen raspberries or berry of choice
1/4 C Chia Seeds
3/4 C desiccated coconut plus extra for rolling
1/4 C Sesame seeds
Method-
Step 1. Add the pitted dates and roasted almonds to a food processor and blend until finely chopped. If using a thermomix aim for 20 seconds on speed 4.
Step 2. Add the remaining ingredients and blend until the mixture sticks together.
for a thermomix, blend for 15-20 seconds on speed 4.
Roll the balls in the coconut and enjoy!