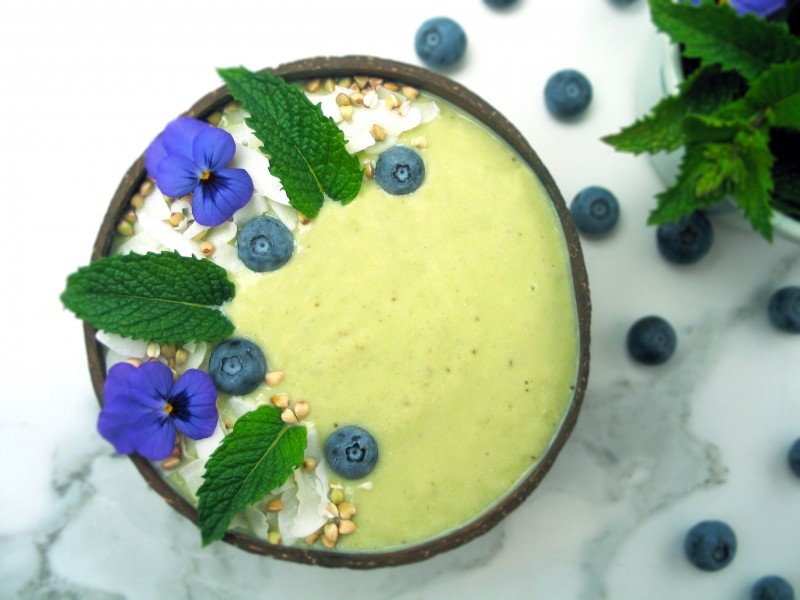 I thought this smoothie would turn out orange with the mango but the avocado still shone through and it turned out green instead!! Though, who cares about the colour when it's packed full of carotenoids, mono-saturated fats and fibre.
This smoothie is a great healthy start to your morning or a perfect way to keep you going through the afternoon!
Ingredients-
½ a mango
¼ of an avocado
2 tbsp greek yogurt
1/4 C oats
1 C preferred milk
Method-
Place all the ingredients in to a blender and blend for 10-15 seconds. Top with coconut flakes, blueberries and mint.
Enjoy!