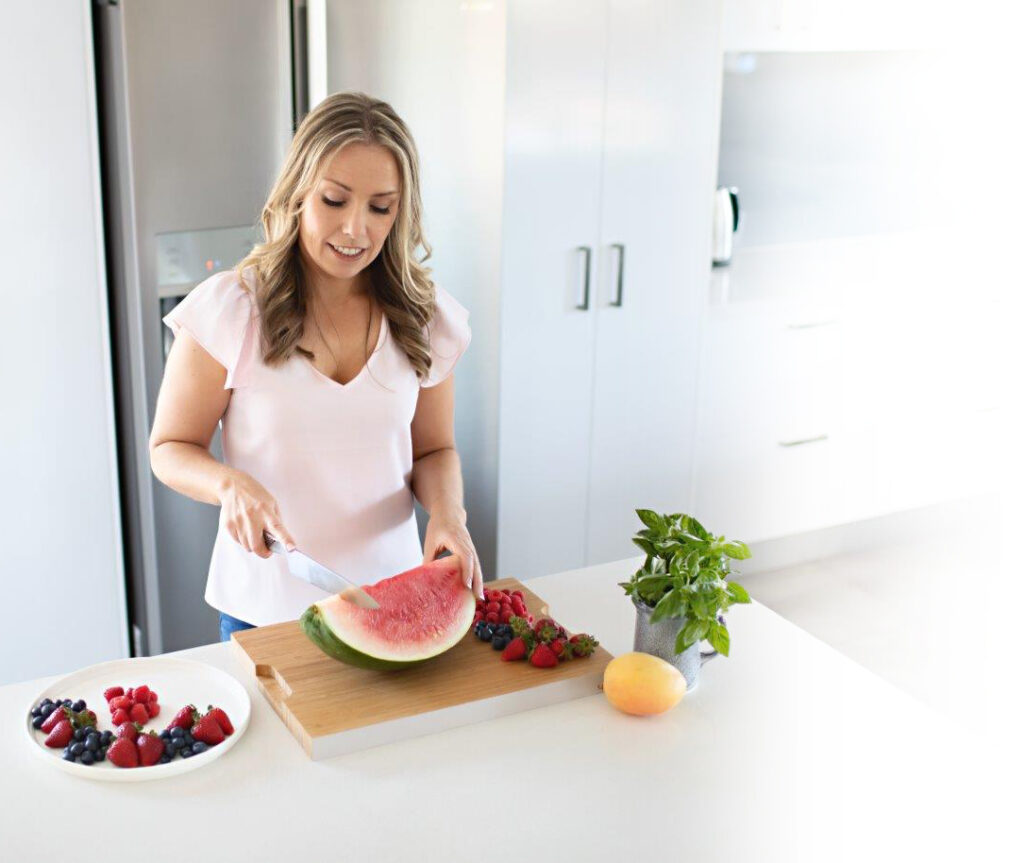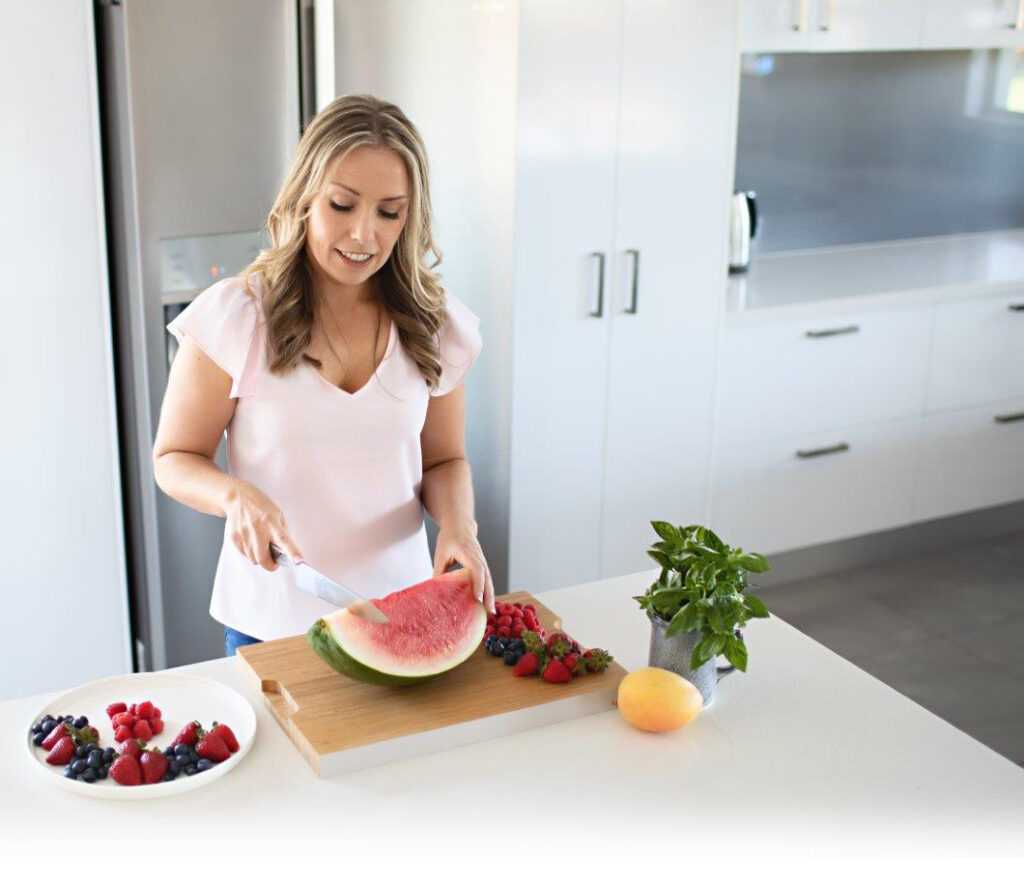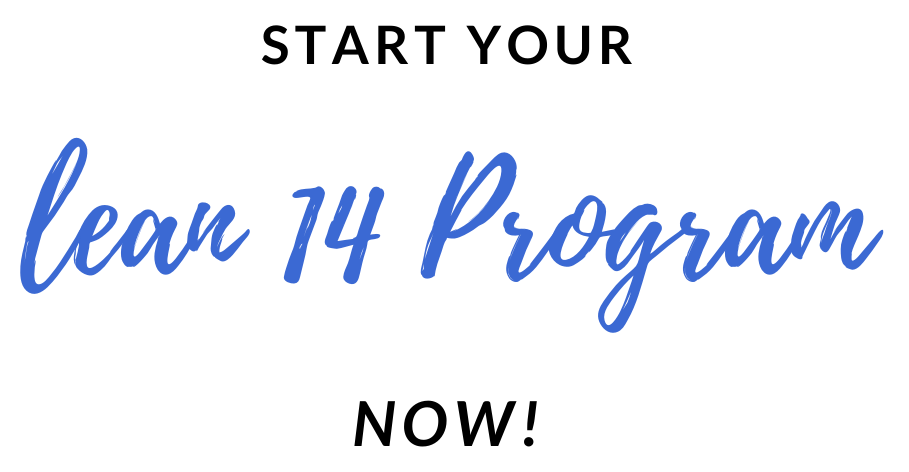 Join Me and Kickstart your Journey to a Leaner, Stronger, more Confident You in Just 14 Days
This self-guided program shows you how to create a healthy life that balances diet, fitness and lifestyle with ease.
Losing weight, becoming more flexible, having a stronger body – all of these are not rocket sience: it is a simple process
But just because it is a simple process, doesn;t mean is not hard to do it – otherwise all of us would walk around in our strong, lean bodies. So how can you make sure you are doing this right, so that you set yourself up for success from day one?
Making sure you adopt the right mindset and the right habits first + finding the right level of guidance and support for you, as you start out on this journey.
This is critical.
If you know you want to lose weight, tone up and make lasting health changes that truly transform
– Or –
You want a time-saving plan to look after your health and fitness with easy to follow home-workouts, recipes and templates
– Or –
You want specific guidance by a professional with proven results and a plan that works
Then the LEAN 14 Program is the PERFECT Fit For You!
THE COMPLETE PROGRAM FOR A LEANER, STRONGER, MORE CONFIDENT YOU!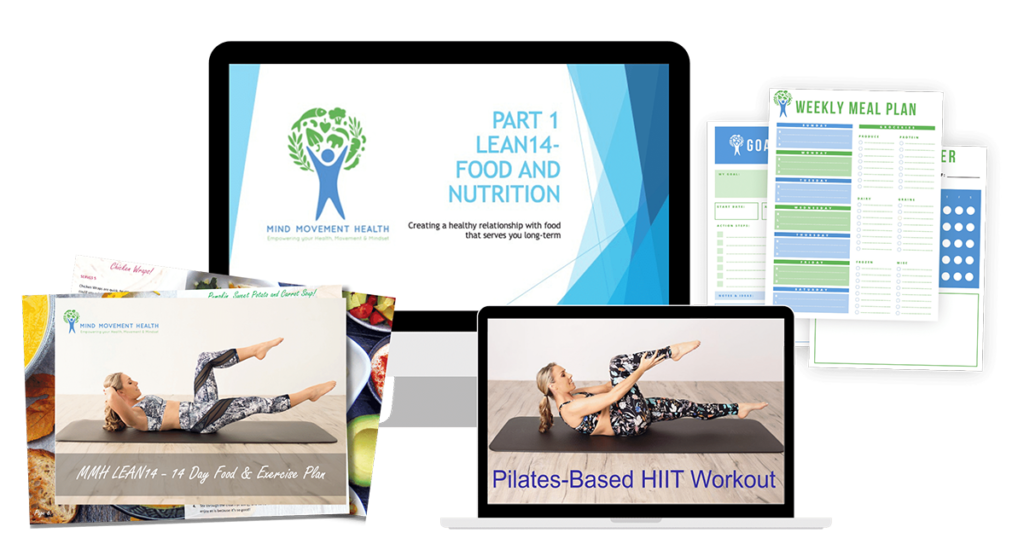 4 Exclusive Video Trainings on Nutrition, Exercise, Sleep and Stress

6 Specific Body Sculpting Home Pilates Workout Videos

14 Day Nutritionist Designed Meal and Exercise Plan  PDF with Recipes and Shopping List

4 Fitness and Health Tracking PDF Templates
What LEAN 14 is… And Isn't
This Program Is:
Streamlined to help you lose weight, build strength and feel AMAZING!

Simple, effective and straightforward with guaranteed results in 2 weeks if you follow our program

Short and efficient trainings and workouts, no weird foods or restrictive diets and balanced approaches and habits that you can adopt in to your every day life.
This Program Is Not:
A super restrictive program that locks you in to long and laborious workouts, diets and rules

A quick fix solution that guarantees you will lose 'X' amount of weight in a way that is not suitable or sustainable long-term

A complicated program with no clear directions
I've been working with women for more than 17 years
Now it's time to teach you all I know!
Through this high value, low overwhelm program you will learn…
>> What, How and when to eat and exercise to kickstart your journey to a leaner, stronger and fitter you
>> How to simplify your fitness so it's fun and effective, saving you time and boosting your motivation
>> Simple strategies, habits and recipes to improve your health, weight, strength, and boost your confidence
>> A clear and simple plan to ensure success in your weight, fitness and health goals
FROM FRUSTRATED AND STUCK… TO LEAN, CONFIDENT AND STRONG
If you're struggling with weight, lacking motivation and have tried all the things, get ready to get your time back and simplify your approach with LEAN 14
LOSE WEIGHT AND BODY SCULPT
You want to create lasting change that helps you shift those stubborn kilos, and create the leaner, stronger body you've always wanted.
SAVE TIME & INCREASE FREEDOM
You want the flexibility, freedom and time-saving ability to work out from home, when and where you choose without sacrificing the specificity and targeting abilities of your workouts. Efficiency and effectiveness are key.
IT'S ALSO SOMETHING YOU DEFINITELY DON'T WANT TO MISS IF:
You've been wanting to create a consistent workout routine and healthy habits for a while but you hadn't found a program that focused on learning what nutrition and movement is right for you and how to incoporate it long-term

You know you want to create life-long changes that enhance not only your health and weight but also your energy, productivity and longevity

You're ready to take charge of your health. You know health and fitness doesn't have to be hard and overly complicated and you're ready to cut through all the bullsh*t marketing and do something that actually works
Ready to change how you look, feel, act and move with a simple and effective plan?
This isn't Any Old Health and Fitness Program, this is THE LEAN 14 Program that will change the way you look after yourself FOREVER…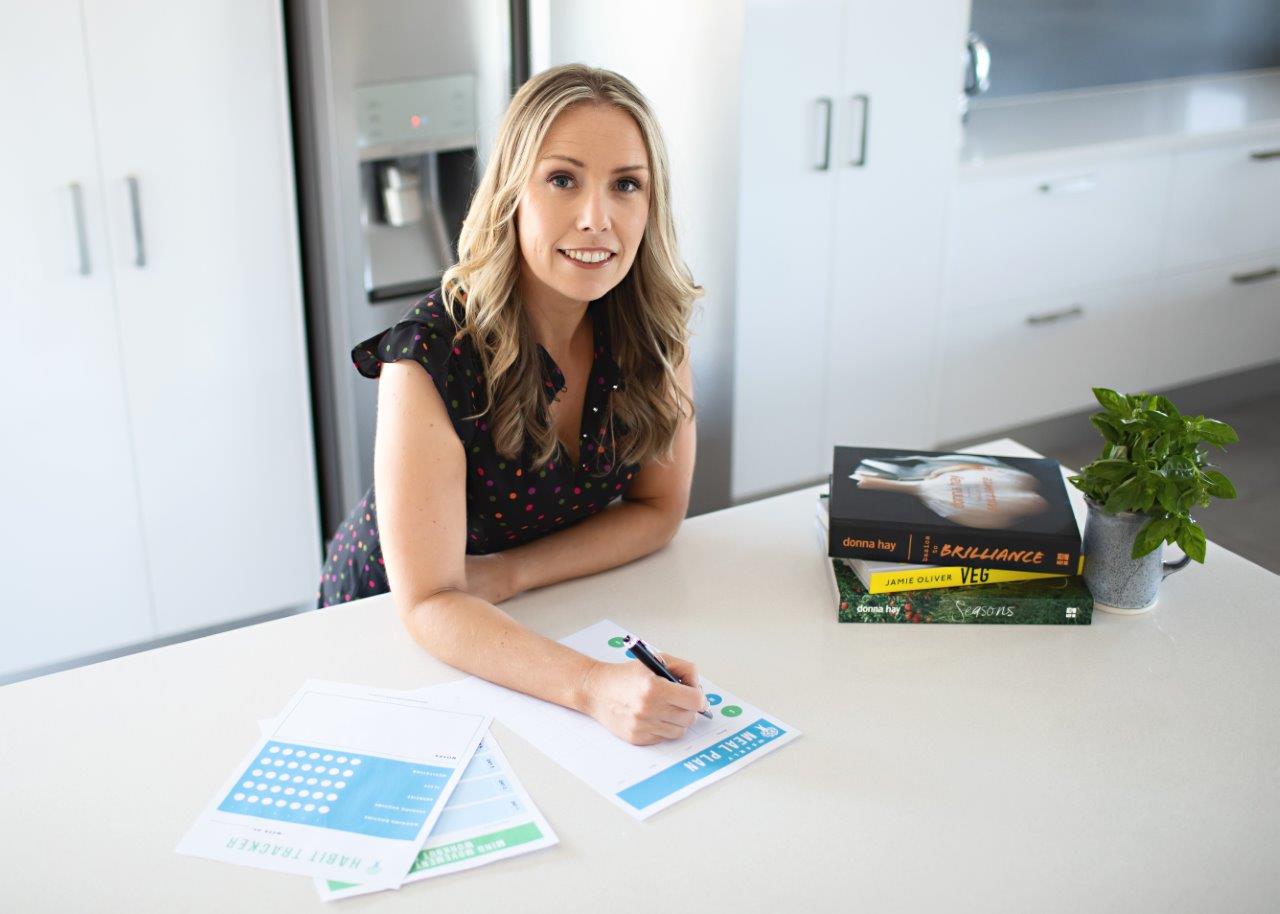 Passionate about holistic health and movement, I LOVE helping women build strength, get the body and life they want and take charge of their health so they achieve the things they've always dreamed of.
A diploma qualified Pilates instructor, certified Nutritionist and host of the Mind Movement Health Podcast, women's health and movement is my speciality.
Having worked within the health and fitness industry for more than 17yrs and having had my own battles with food, exercise and injuries, I know first hand what it takes to create change and REAL LONG-LASTING TRANSFORMATIONS.
I've got deep practical experience working with thousands of women with my tried and tested health and fitness knowledge and strategies.
With these tried and tested Health trainings, Pilates workouts, meal and fitness and templates,  you will not just be healthy but look and feel your best too.
If you're serious about being in the best shape possible and doing it in a simple and effective way, LEAN 14 is DEFINITELY for you.
Push the button below to get your hands on the program for our New Year Special whilst it's only $47 AUD (regulary $97).

4 Exclusive Video Trainings
Nutrition, Exercise, Sleep and Stress.
Learn how to optimise your habits to get the most out of your food, fitness and lifestyle to maximise your results and overcome the obstacles that always hold you back.
(Value $300)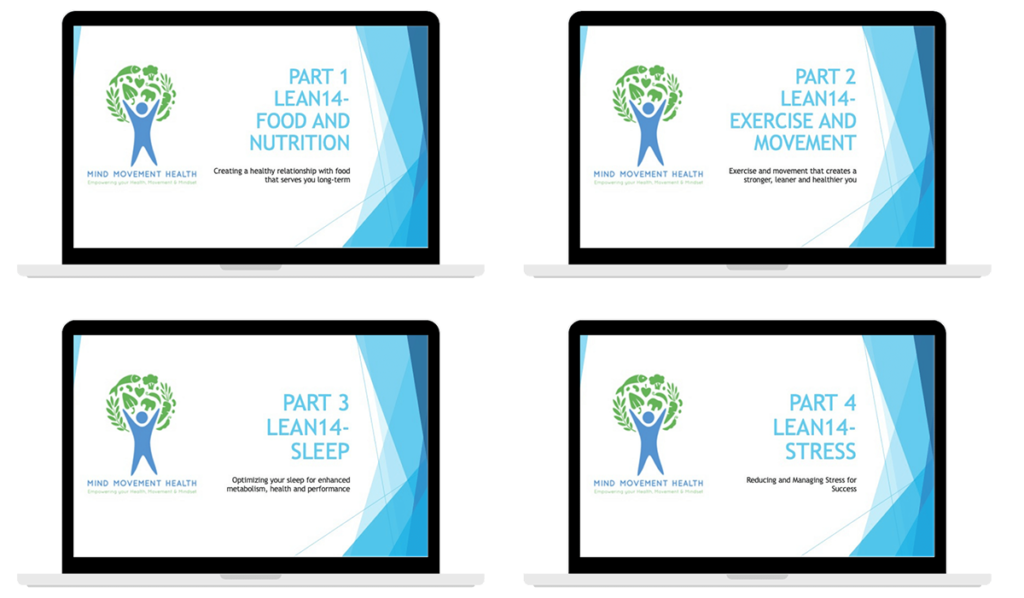 6 Specific Strength and Body Sculping Pilates Workout Videos
Working on core, lower body and upper body sculpting and full body strength.
These Pilates workouts have been specifically designed to be short at 25 minutes or less, effective, optimising strength and flexibility, reducing stress and improving results.
I guide you through each and every exercise focusing on form and technique to ensure you get the most out of your workouts.
(Value $289)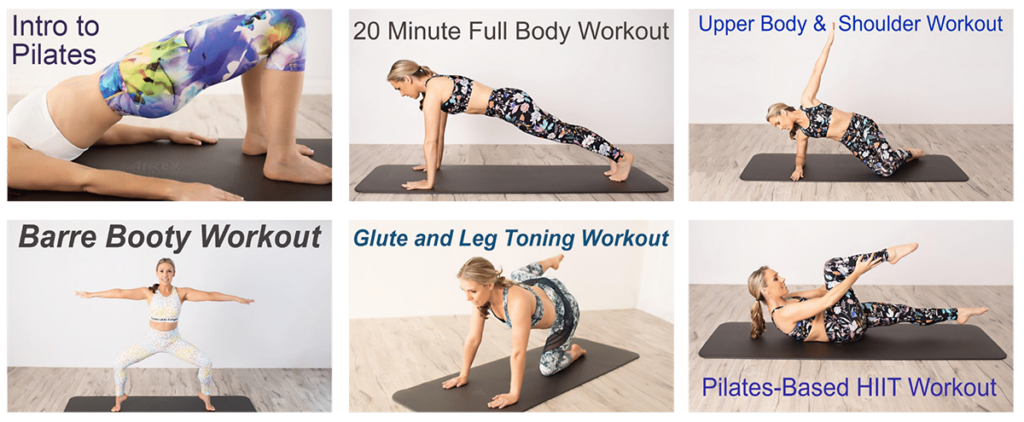 14-Day Food and Fitness Plan PDF with Nutritionist Designed Recipes and Shopping List
Say goodbye to boring food and hello to this specifically designed food and fitness plan to optimise your strength, fitness and energy.
With recipes and a shopping list, say goodbye to asking 'what's for dinner' and get ready for an easy, streamlined approach to your workouts, meals and motivation.
(Valued at $197)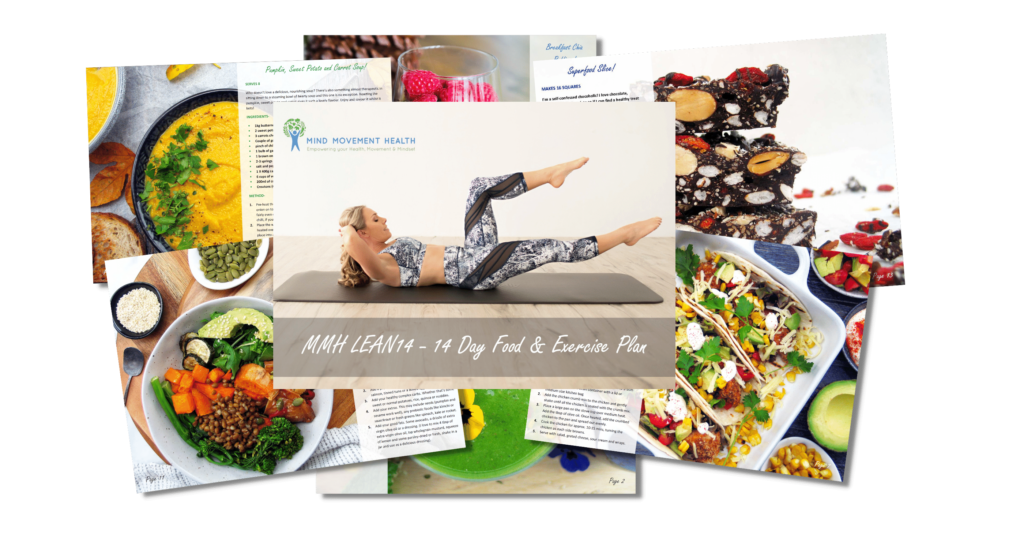 4 Health Tracking PDF Templates
Want to be held accountable, organised and track your progress and results?
Using our easy Food, Fitness and Habit Tracker templates you can keep on top of your progress, track your results and reach your Food and Fitness goals.
(Valued at $79)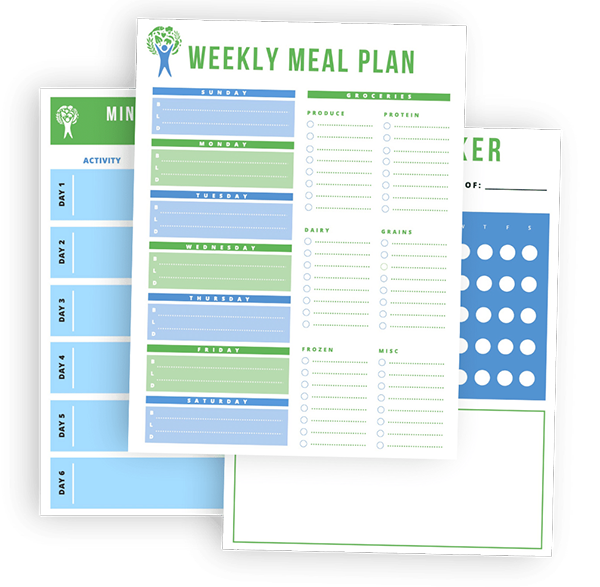 I have tried many different programs through the years and have always found them to be either over complicated or too rigid and I have struggled to stick to them. Lean 14 was such a fantastic program that was a pleasure to stick to!
Thank you!
Allyse E.
Kate was not only extremely supportive and helpful, she was also incredibly knowledgeable. Kate's passion for what she does absolutely shines through in everything that she does. It was such a wonderful experience and I am so grateful for the support I received in creating more healthy habits in my life.
Sandra L.
Thank-you Kate.
I I feel I've learnt and come away with so much knowledge and confidence in regards to Pilates. This program has also made me realise I need to listen to my body and it's OK to rest if needed to enable me to re-focus.
The nutritional guidance was so helpful and interesting. My bloating and digestive system has improved immensely.
– Tanya. L
Thank-you Kate.
The 14 days with you were wonderful. The Pilates videos were challenging and I was still able to follow at my own pace.
You provided tremendous support in the daily LIVES and clear explanations to questions.'
– Nancy. Q
Thank-you Kate.
I feel like my gut is beginning to repair itself.
I'm sleeping better and waking feeling more refreshed and I played 9 holes of golf yesterday and I'm not sore this morning.
Wins all round I'd say!
– Delwynne. R
"Thank-you for a great 14 days Kate.
Very informative about so many aspects of our health, body, food and exercise.
The pilates workout videos were easy to incorporate in to our day and also in to my existing fitness routines.'
– Penelope. D Frequently Asked Questions
Do I require internet access to access these workouts?
Anthony Burns
2021-12-23T16:03:41+11:00
Yes. These are online workout videos that require internet access to stream them.