Mind Movement Health is your easiest approach to health and wellness!
Are you TIRED of trying to beat yourself into being a better, healthier, more fit person?
Then don't…. at Mind Movement Health we believe that Health and Wellness should be easy and enjoyable and we're all about getting back to basics.
Our mission is to help you improve your health in all areas;
food, movement, mindset and self-care.
♦
Build Strength
♦
Eliminate Pain
♦
Ditch your restrictive mindset on food and dieting
♦
Improve your body confidence
♦
Reach the health goals you've always wanted to achieve
♦
Feel energised, happy and in control
♦
Become the best version of YOU!
Stop dieting forever and start loving yourself forever!
Improve your movement and nutrition on a daily basis with help from experts and a supportive community to help you stop battling your body and embrace a holistic health approach.
What will you receive by becoming a Member?
Unlimited access to our home workout library with workouts as short as 10 minutes and longer.

2 AMAZING NEW Pilates based workouts each month.

1 x New Monthly Health/Movement masterclass.

Access to an amazing library of easy-to-make healthy recipes.

Access to a private Facebook group where you can connect with other like-minded Members.

Monthly Q&A Facebook LIVE with Kate.

Early access to free trainings, exclusive bonuses, and more!
…and most importantly, comprehensive support and guidance to becoming the best you!
Want to Join Our Community?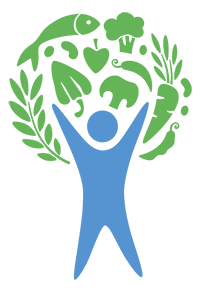 Ready to feel stronger, motivated and embrace an easier approach to health?
Then you'll LOVE joining us and becoming par of our membership!
Our enrollment to the public is currently closed right now but enter your name and email address below and hit the button 'NOTIFY ME' to receive exclusive enrollment opportunities.
You'll also be added to our Mind Movement Health email list and receive our weekly newsletter that includes Health and Wellness inspiration, tips, tricks and special offers.
Don't worry, your information is safe with us, we hate spam too and you are free to unsubscribe at anytime.
What Our Members Are Saying I am loving these Pilates workouts at home!

The videos are super easy to follow and fit into your lifestlye. I feel the right amount of burn, as well as adjusting the moves to suit your own body.

I also love how you can stream it from your phone or to the tv. Kate is a wonderful teacher, very informative and knows the body very well.
I love this. Kate is an awesome instructor and the ability to do these workouts in the comfort of your own home is great.

Would definitely recommend these to anyone who wants to get stronger.
Kate is a great instructor and I love the home workouts on top of my regular weekly session with her.

The sessions are really informative and easy to follow and have become part of my daily routine.
It's time to find a freeing way to live, not within the typical restraints of "health and dieting" and embrace a holistic lifestyle that works for you!