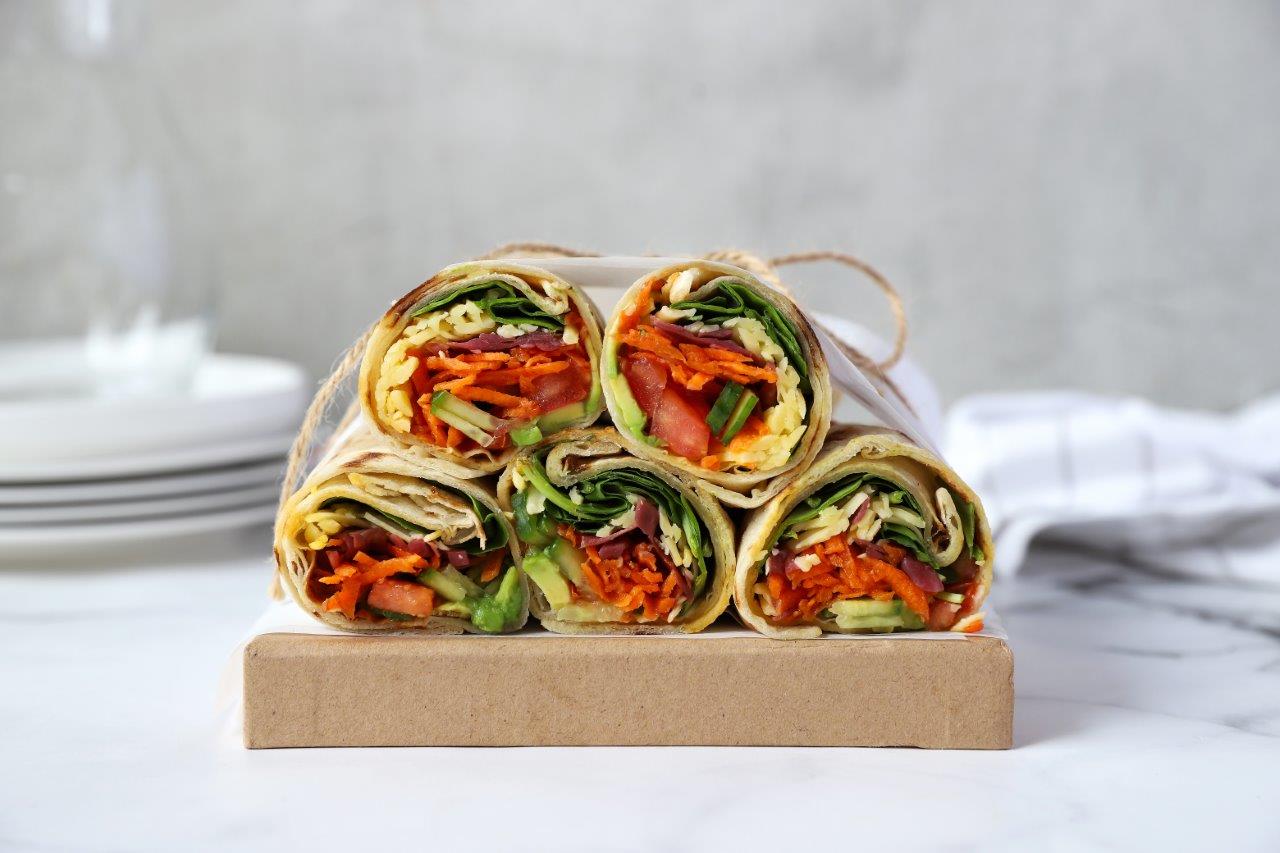 Need a quick healthy lunch that's packed full of goodness?
Try these rainbow wraps. ??
Include as many different coloured vegetables as possible and even squeeze in some fermented veg if you can. These are packed full of nutrients and a great way to boost your vegetable intake for the day.
Don't like wraps? Try serving in a lettuce leaf or nori instead.
Makes 4
Method:
Gather all your vegetables, protein and wraps.
Assemble your wraps as you wish. Try to add as many different coloured vegerables as you can.
Play around with your fillings and make it as colourful as possible!