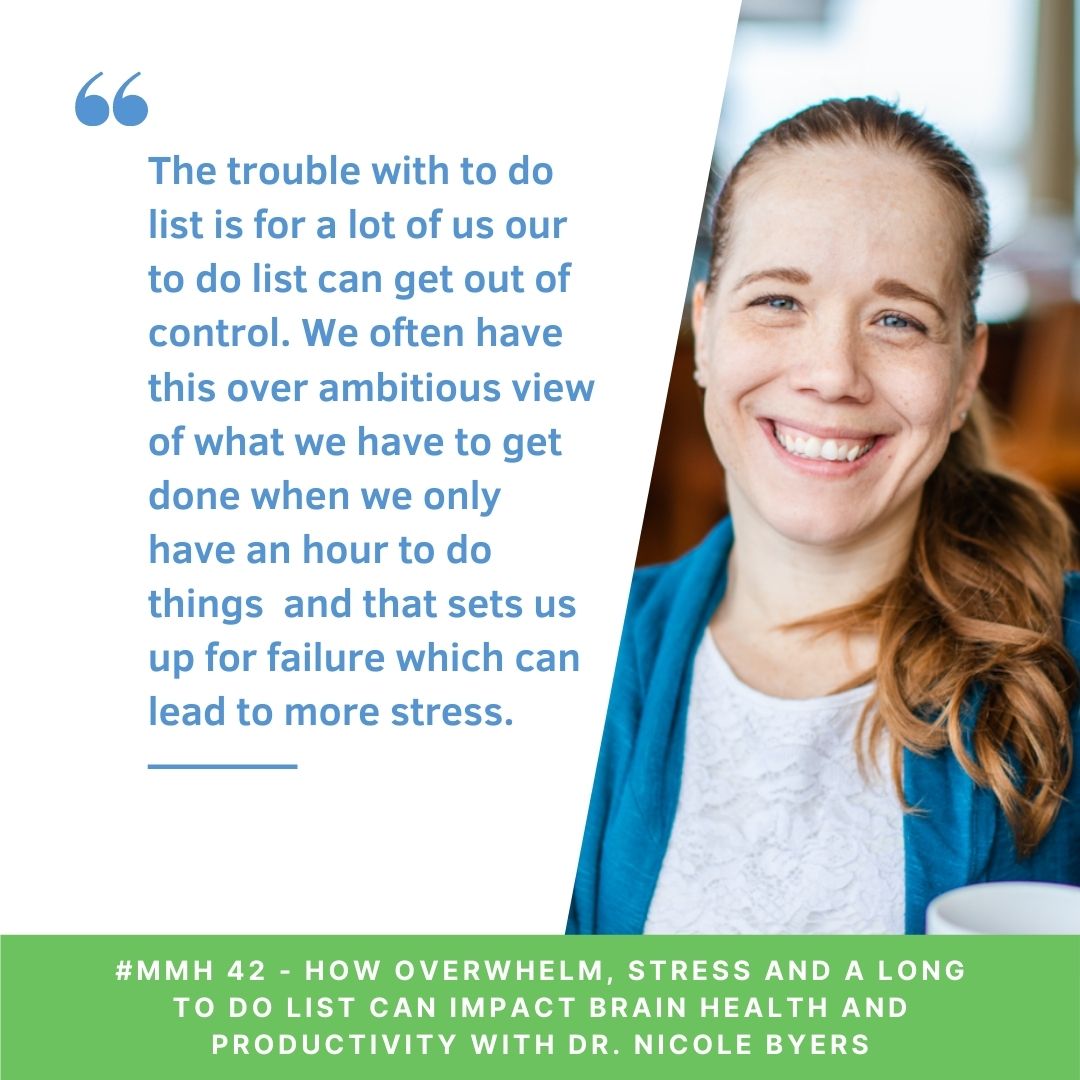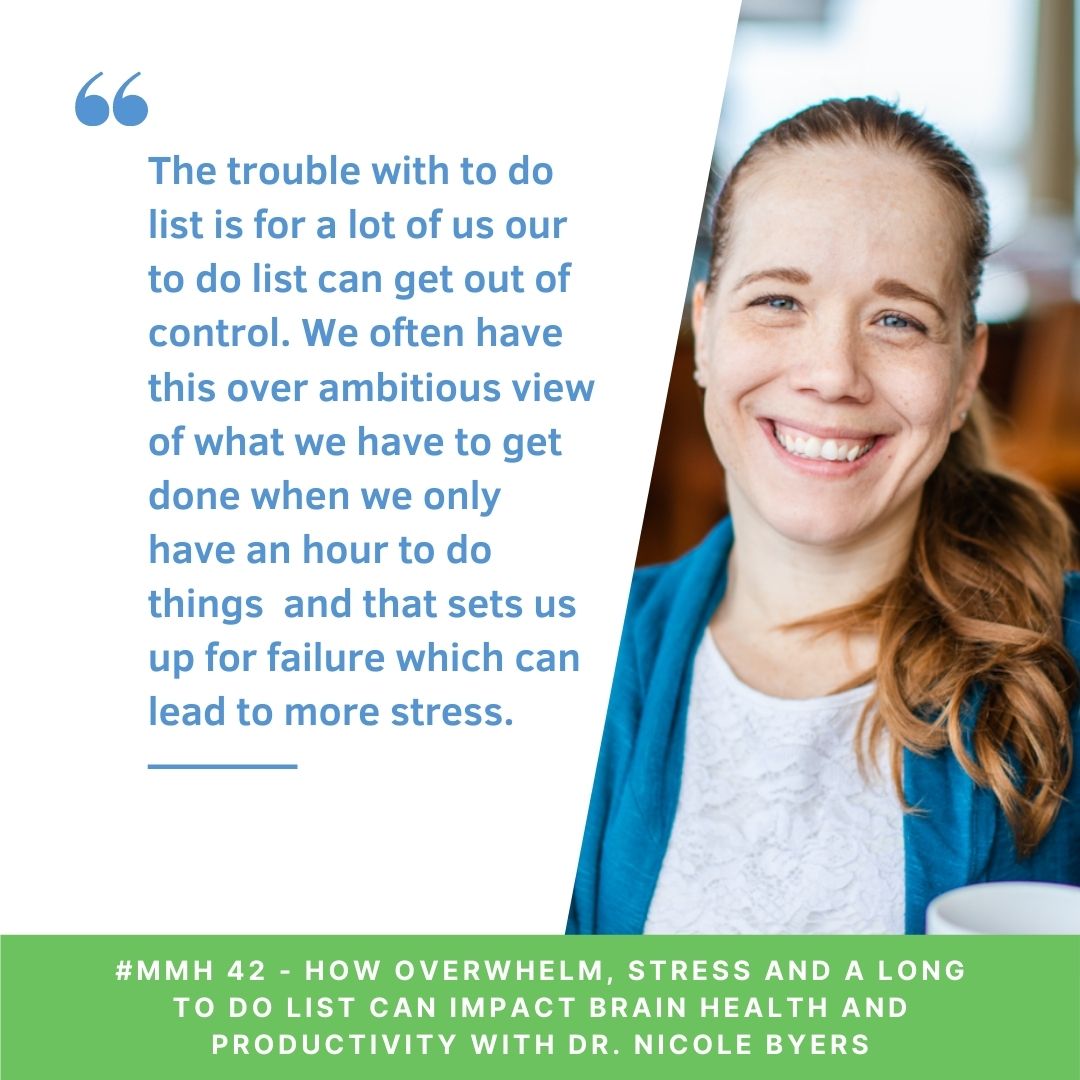 Today we chat all things brain health and what we can do to improve our productivity, efficiency and reduce the overwhelm.
In my interview with the amazing Dr. Nicole Byers, Neuropsychologist and online educator we cover:
How we can improve our productivity
Why multi-tasking may not be the answer
How our brain health affects our overall health
How stress affects our brain and brain health and so much more
Tune in to learn how small changes can change your brain health for the better!
More about with Dr. Nicole Byers
I'm Dr. Nicole Byers, neuropsychologist, host of The Bold Life podcast, online educator, and chocolate enthusiast. My passion is helping women overcome the mental barriers that leave them stuck in self-doubt so they can stop worrying what everyone else thinks, and build the confidence to speak up, stop hesitating, and take action towards their goals. I have a Ph.D. in clinical psychology from the University of Saskatchewan, I am an Adjunct Research Assistant Professor at the University of Calgary, and I have published articles in professional journals in the areas of brain health.
Website- http://www.drnicolebyers.com/
Facebook- https://www.facebook.com/DrNicoleByers/
Instagram- https://www.instagram.com/drnicolebyers
Connect with Kate:
Website: www.MindMovementHealth.com.au
Facebook: http://www.facebook.com/MindMovementHealth
Instagram: http://instagram.com/MindMovementHealthandPilates