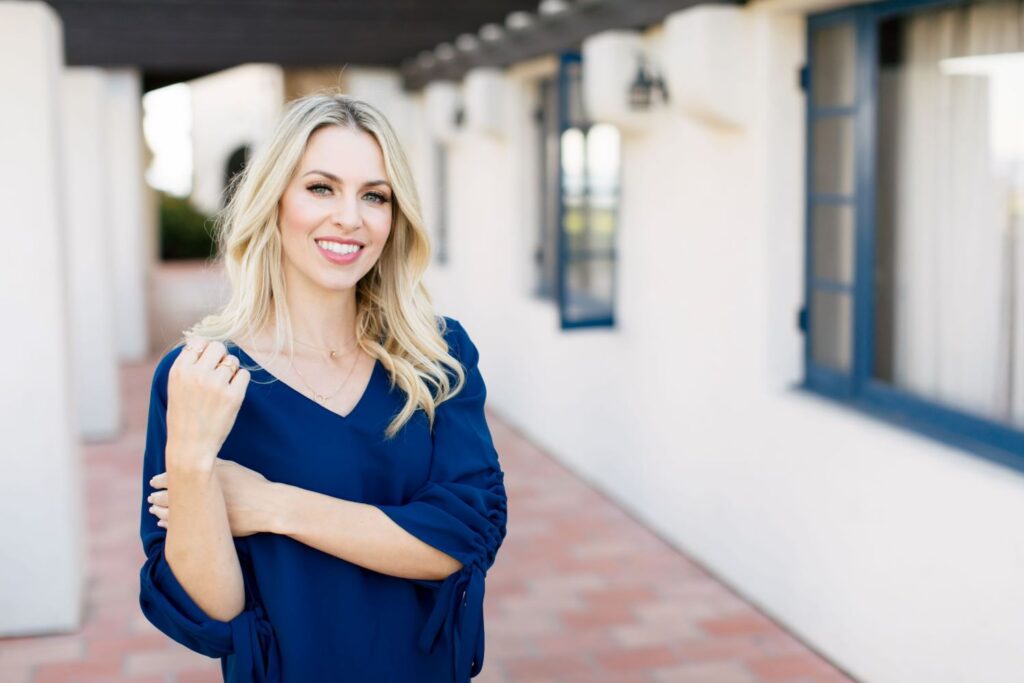 Ever wondered what are the vital steps and products you should be using to look after your skin and prevent those fine lines and wrinkles?
Then listen in as I interview the amazing, Esthetician and Skincare line developer, Alana Mitchell this week on the podcast.
We cover:
The essential skincare steps we all should be doing
The best ways to prevent fine lines and wrinkles
The lowdown on facials- how often and which ones work best
The must-knows of washing your face
Why chemical-free skincare is a must and what to look for
And more…..
More about Alana:
Alana Mitchell is a 39- year-old medical esthetician and multi-business owner with a business degree in Marketing.  She is happily married to her college sweetheart, Jared, and is the mother of two boys (one of whom has Autism).
Alana Mitchell makes affordable luxury skincare for busy, warm-hearted superwomen who want to feel like their lovely selves when they look in the mirror. With good, clean ingredients and plenty of TLC, we take care of the women who take care of everyone else, so that they glow from the inside out.
Connect with Alana:
https://www.skincarebyalana.com/
https://www.facebook.com/SkinCarebyAlana
https://www.youtube.com/SkinCareByAlana
https://www.instagram.com/skincarebyalana/
9 Surprising Everyday Things That Are Aging You-
https://www.instagram.com/p/CRZpHr8MTVQ/?utm_source=ig_web_copy_link
Have you checked out the Mind Movement Health membership yet?
Become a member and gain access to 50+ Pilates workouts, health masterclasses, simple healthy recipes, live Q&A sessions and more.
Check it out and become a member, HERE.
Haven't subscribed to the podcast yet? Subscribe HERE and never miss an episode.
Connect with Kate:
Website: www.MindMovementHealth.com.au
Facebook: http://www.facebook.com/MindMovementHealth
Instagram: http://instagram.com/MindMovementHealth