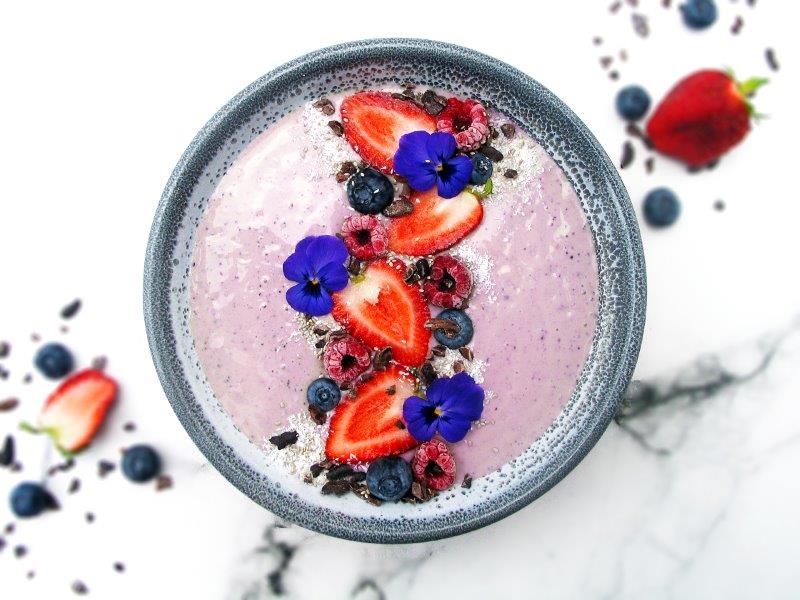 This is the perfect start to the morning!
The berries and banana provide you with, energy, fibre, vitamins and cancer-fighting antioxidants whilst the avocado provides you with the mono-saturated fats to keep you full and your brain healthy.
Totally delicious you can take it with you if you're on the run or enjoy a leisurely morning and pretty it up with all the toppings!
Ingredients-
1 Frozen banana
1 Handful of raspberries and blueberries
½ an avocado
1 C of your preferred milk
2 tbsp Greek yogurt
1 tsp collagen powder
Method-
Blend all ingredients together and serve.
Top with berries, coconut and cacao nibs. Enjoy!