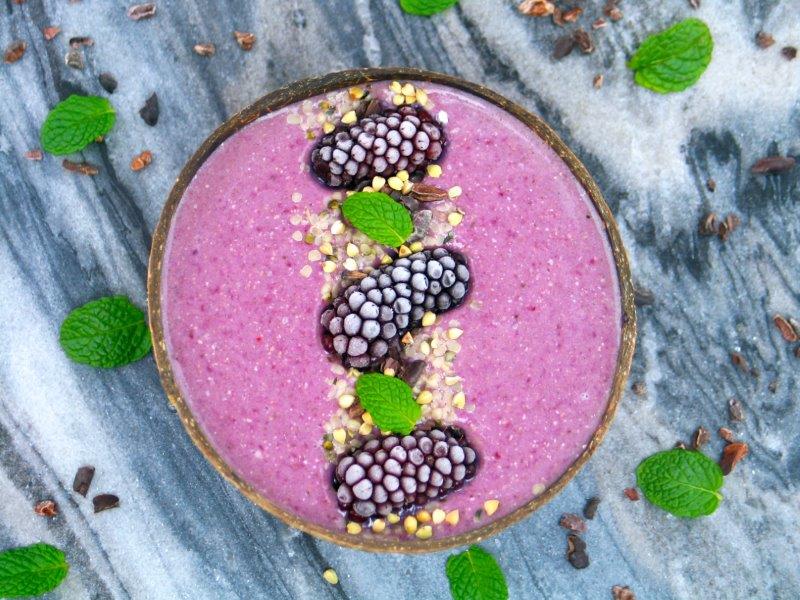 This smoothie is delicious!
Packed with antioxidants, vitamin C, magnesium, fibre, the list goes on!
The oats and protein in Nourish Me will keep you full and going till lunch.
Smoothies can be simple but so nourishing which is why they're a great breakky when you're short on time.
Ingredients-
1 frozen banana
1 handful of frozen blackberries
1 handful of Oats
1 handful of hemp seeds
3 mint leaves
1 C of your preferred milk
Method-
Step 1. Place all the ingredients in a blender and mix until smooth.
Serve with extra berries if preferred.
Enjoy!