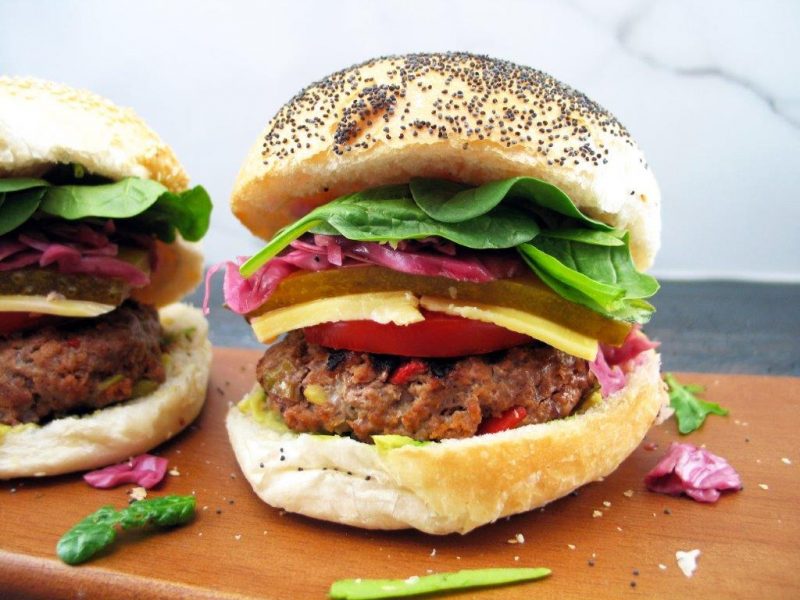 You can't beat a good burger and these burgers are a regular in our house! My girls and hubby love them and you can mix and match with any salad you like.
Quick to prepare and cook, you can have dinner on the table in under 30 minutes if you need.
Serves 5
Ingredients–
2 spring onions chopped or 1/2 onion chopped
1 chargrilled capsicum, finely chopped
500g beef mince (organic or grass fed if possible)
3/4 C breadcrumbs (I make breadcrumbs from leftover wholemeal and multigrain sourdough and they taste amazing)
1 egg
2 tablespoons Worcestershire sauce
1 tablespoon tomato sauce
Salt and pepper to season
Salad and fermented foods to serve
Rolls of choice for serving
Method–
Step 1. Add all the ingredients to a bowl and mix. Form in to 5-6 patties. Refrigerate for 20 mins if possible to prevent crumbling when cooking.
Step 2. Grill for 4-5 mins on medium heat on each side or until cooked through.
Serve with salad and some pickles and sauerkraut (get those fermented foods in) on a whole grain or gluten free roll.
Enjoy!
Did you know that what you eat plays a big role in your mental health?
Try checking this Mind Movement Health Podcast episode to learn more: